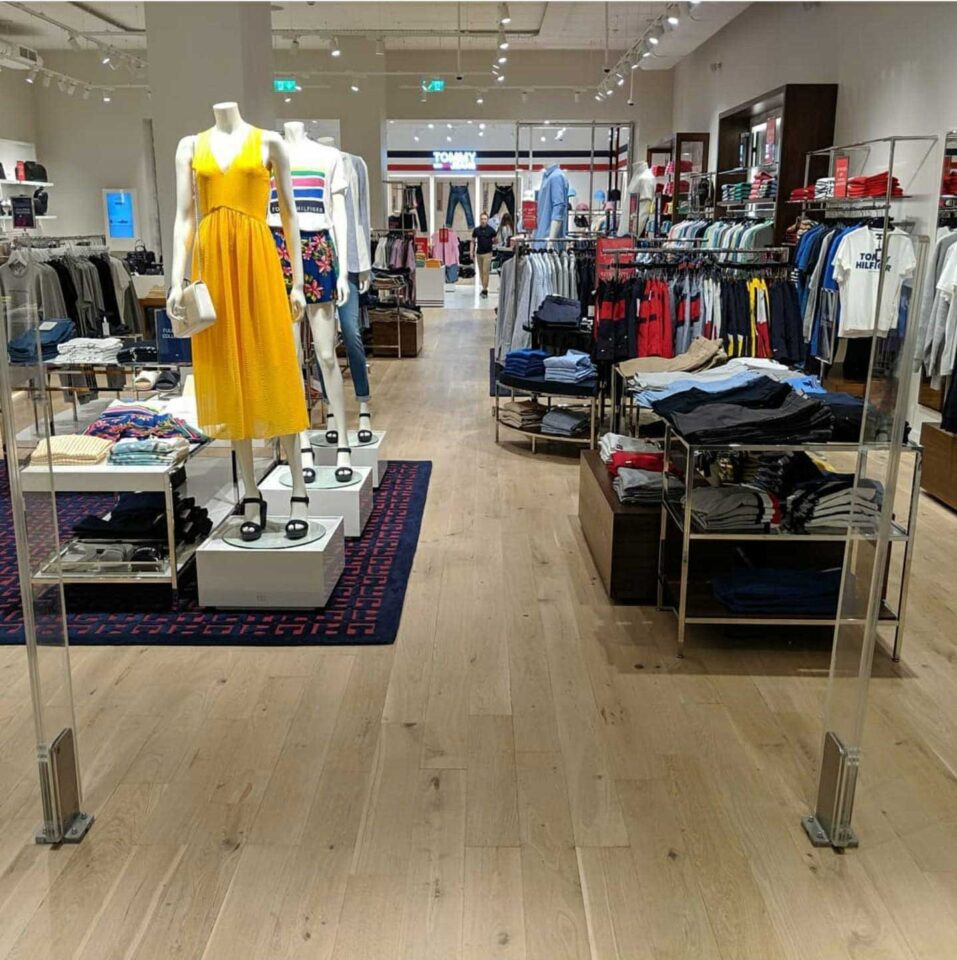 Tommy Hilfiger Shop Fit Out
Client – Tommy Hilfiger
Location – Kingston upon Thames
Time To Complete – Overnight
An elegant, stylish & beautiful finish – Hard wearing with a touch of panache!
Prefinished Engineered Oak Flooring is a popular type of hardwood flooring which is formed of many thin layers of timber carefully bonded together and then finished with a layer of hardwood lamella.
This kind of flooring is known to tolerate the effects of moisture and humidity better than solid hardwood. The production process involved in making engineered wood floor builds a highly stable core that is less likely to contract & expand when exposed to humidity & moisture.
The client specified that this project had to be completed overnight due to the shops opening hours the next day; as you can see 'a work of art'!
We are proud to have worked on many business projects over the years, and our clients know they can trust us to complete the job at hand with no supervision and also to a tight deadline. Results speak for themselves!