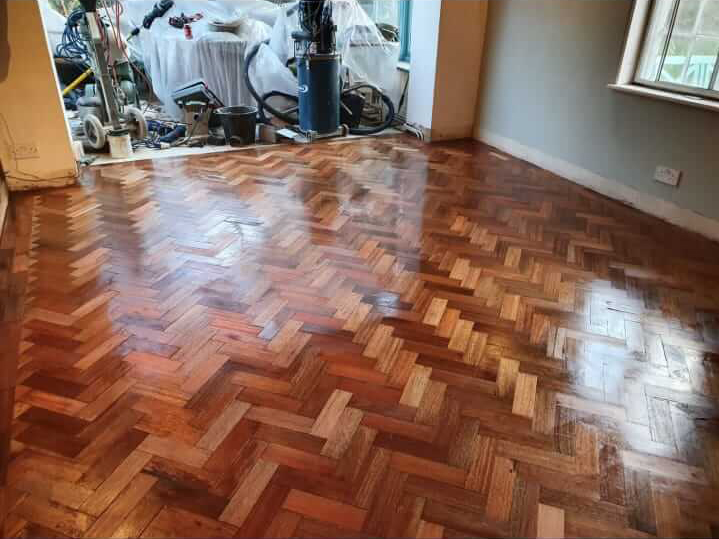 Reclaimed Parquet Herringbone Floor
Location - London
Time To Complete 2 - 3 days
Reclaimed English Parquet Herringbone Floor;  working with premium quality timber.
We prepped the subfloor and then checked the moisture content. We liaised with the client informing of what we were going to do, and installed the floor to the client's requirements.
This stylish Reclaimed Parquet flooring was supplied and fitted including a delightful border and then finished with Bona Mega matt lacquer.
The finished floor was flawless and will give many years of strong and usable flooring, fit for any family home or business.