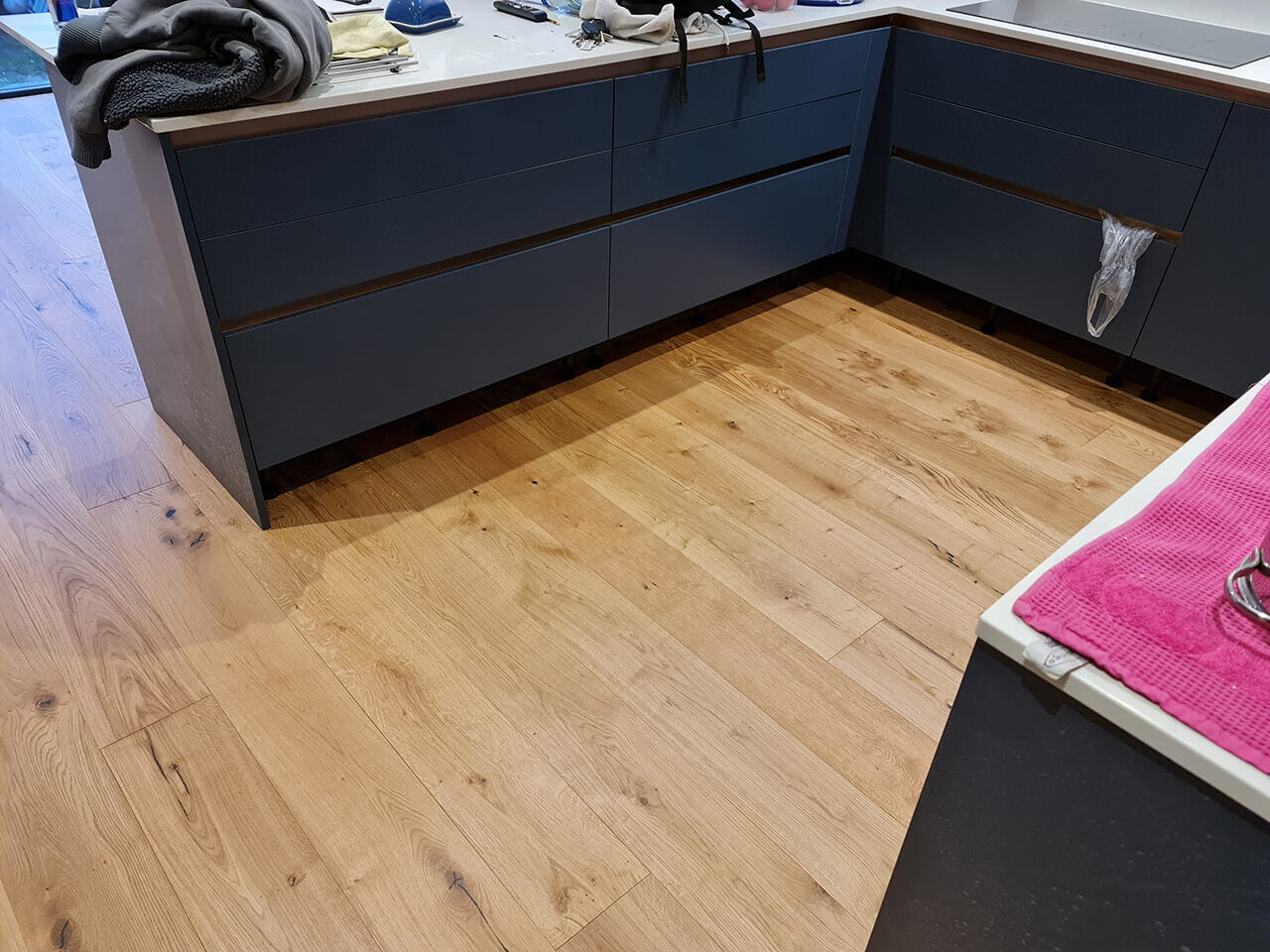 Pre finished Engineered wood floor installation Brighton
Project - Brighton
Time To Complete - 1 day
This project was a pre-finished Engineered wood floor installation for a domestic client in Brighton.
The first task was to check the moisture content, then to liaise with the customer on the most practical way to fit the new floor neatly under existing kitchen cupboards. Our client then happily left for a day at work and later came home to a stylish and expertly laid new floor.
This is one of our more popular floating floor projects, a much sought after trend in today's market.